Hello sports lover, If you were looking best sports magazines in 2020, then you have landed on the right place. In this article we will see Top 25 Sports Magazines of 2020. I don't think, I am supposed to explain you what sports means. So, without talking about nonsense. Let's move ahead and talk about magazines.
What is Magazines?
Most if you already know the meaning of magazine but those who don't know about the magazines. Let me give you a quick meaning of magazines so that you can have better idea with the term " Magazines".
Magazines is a type of large thin book with a paper cover that you can buy every week or month containing articles, photographs, etc. often on a particular topic. As we are going to see top best sports magazine in this article.
Let's start this rundown, without cutting out your time. List will start from 25 and will end with 1. Almost all the magazines are the best but we have picked some of the most famous and interesting magazines which will be listed on the positions like 3, 2, 1. I am going give brief idea about every magazine which will be listed in this article.
---
25. Pro Football Weekly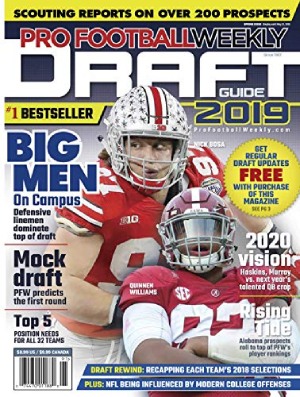 Pro Football Weekly is an American sports magazine, which was founded in 1967. profootballweekly.com is a website that covers the National Football League. It was owned by Pro Football Weekly LLC and headquartered in Riverwoods, Illinois. PFW (Pro Football Weekly) closed temporarily in 2013, but it reopened in partnership with Shaw Media in 2014. This is why we have listed this magazine on 25th in best Sports Magazines.
---
24. Basketball Times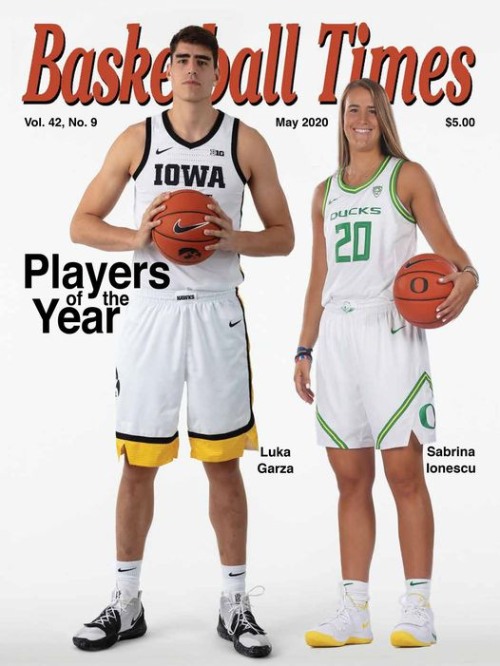 Basketball Times is an American basketball magazine that has been in circulation since 1978, and is published by Akers Ink LLC. Basketball Times publishes monthly and mainly focuses on college basketball. The headquarters is in Matthews, North Carolina.
Basketball Times is The Real Voice of Collegiate Basketball and has been for over 30 years. This magazine is one of the popular sports magazine in the western countries. Widely read by coaches, administrators and basketball media, BT combines award-winning writing with incredible amounts of inside information. If you love basketball then you can add this sport magazine in your list.
---
23. 11 Freunde
11 Freunde is a monthly German sports magazine. The magazine was founded in 2000 by Reinaldo Coddou H. and Philipp Köster. Köster is also its editor-in-chief. It is published monthly in Berlin.
11FREUNDE is the magazine for football culture. It goes behind the league scores and presents the background and behind-the-scene stories from the world of football (US: soccer).
11FREUNDE is authentic and insightful. Its one of a kind publication idea keeps on attract in expanding numbers of loyal, upper class readers. Success story. Notwithstanding the overall stagnation in the media scene, both the dissemination and readership levels of 11FREUNDE keep on rising emphatically.
Youthful, dynamic readership. The normal reader male, matured around 30, has an advanced education and appreciates a high family unit pay. Prize-winning article quality. For quite a long time, 11FREUNDE has been adulated as being one of Germany's "Best Sports Magazines". After all these, if you don't know the German language then there is no benefit of having this magazine.
---
22. Motor Sport
Motor Sport is a monthly motor racing magazine, founded in the United Kingdom in 1924 as the Brookland's Gazette. The name was changed to Motor Sport for the August 1925 issue. The magazine covers motor sport in general, although from 1997 to 2006 its emphasis was historic motorsport. There is quite big craze between people who loves speed. Those who loves cars and speed for them this is one of the best sports magazine to read.
---
21. Cycling Plus
CyclingPlus is a road cycling sport magazine owned by Immediate Media Company. First published in 1992, there are 13 issues a year. The magazine contains product reviews and reports on rides around the UK, and is reminiscent of Bicycling magazine of the 1970s in the USA.
Cycling Plus is the manual for the modern road cyclist. Whether you're cycling weekly, an occasional new rider or a Tour de France fan you'll find everything you need.
Each issue is packed with buying advice and tests of essential cycling gear – everything from bikes to bags! Cycling Plus is the place to find training advice, nutrition secrets and practical tips guaranteed to improve your bicycling. It's also full of inspirational rides, real-life cycling stories and entertaining riding-related features. Love cycling then this could be one the pick of sports magazine for you.
---
Best list for you: 30 Sexiest Celebrity Legs And Feet in 2020
---
20. Racer
Racer is an American motorsports magazine based in Irvine, California. Owned by Racer Media & Marketing, it is published eight times a year as a sister publication to the Racer.com website.
RACER magazine has paved the way in motorsport coverage of Formula 1, IndyCar and Sports Cars with world-class writing and photography that tells the stories of racers in a way that is unlike any other publication. If you're passionate about motorsports and insist on both style and substance, RACER is an essential read. You can visit their website by clicking on visit site.
---
19. Outside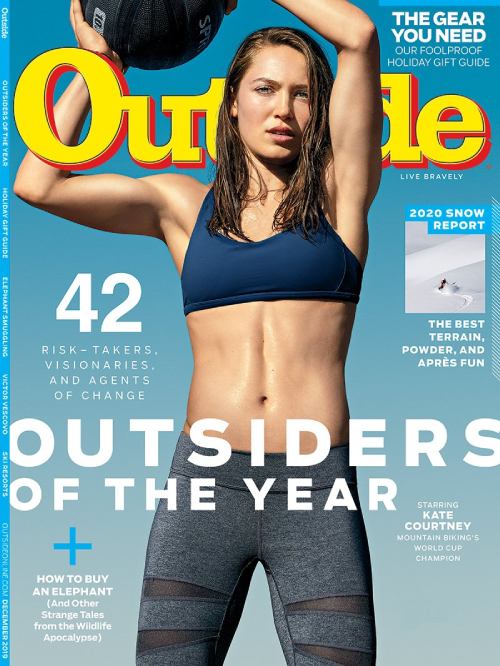 Outside is an American magazine focused on the outdoors. The first issue of Outside was published in September 1977. Outside covers travel, sports, health, and fitness, as well as the personalities, the environment, and the style and culture of.
They always on the lookout for reporting, essays, service pieces, and media reviews focused on the outdoor world. They write about many thing together with sports. But, still we have listed this magazine in this list because it does provide value to the readers.
---
18. Hoop
HOOP is an official NBA publication, produced by Professional Sports Publications. The magazine features in-depth interviews with players, and also highlights the players' lives off the court. Other popular sections include celebrity interviews and Dance Life.
---
17. GP Racing
GP Racing, formerly F1 Racing, is a monthly magazine focused on Formula One racing that launched in March 1996. GP Racing offers its readers incredible access to the sophisticated, passionate and glamorous world of Formula 1.
Every month, its stunning photography and unrivalled journalism gives readers unparalleled access to the world of grand prix racing.
---
16. The Cricketer
The Cricketer is a monthly English cricket magazine providing writing and photography from international, county and club cricket. The magazine was founded in 1921 by Sir Pelham Warner, an ex-England captain turned cricket writer. Warner edited the magazine until 1963.
---
You may like this list: 7 Celebs Who Didn't Take the COVID-19 seriously
---
15. Golf Monthly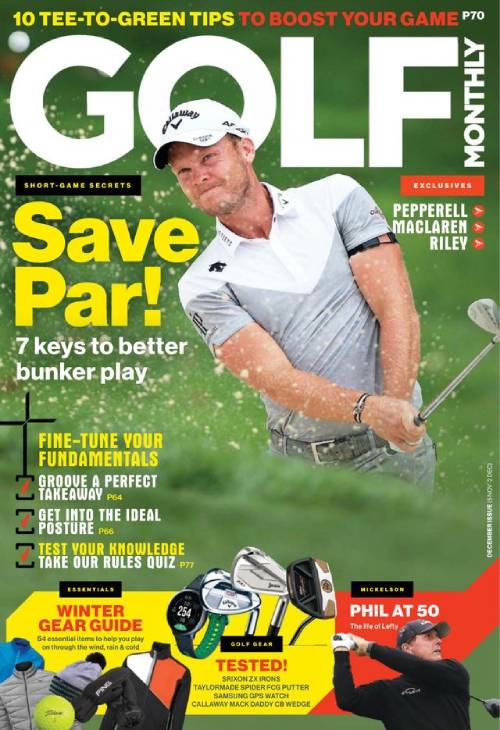 Golf Monthly is a monthly golfing magazine published by TI Media and based in Farnborough. It publishes 13 issues a year and has a popular website. The magazine's editor is Michael Harris. It is known for being the world's oldest golf magazine and its first editor was two-time Open Championship winner Harold Hilton.
Golf Monthly is the market-leading magazine brand in the UK in a sport that continues to grow and grow.
Golf Monthly is a lively and welcoming brand targeted at good golfers who are regular players – and keen to get even better. With over 100 years of heritage and authority behind it, it represents the real 'voice of golf' with leading columnists, top players and unrivalled coverage of equipment and instruction.
The Golf Monthly brand also has a strong and growing presence in digital publishing, with a popular website delivering over 1 million page impressions each month, and a strong following on the key social media platforms.
---
14. Boxing News
Boxing News is a British weekly boxing magazine published by Newsquest Specialist Media, a subsidiary of Gannett. It is the longest-running boxing magazine still in publication, dating back to 1909.
Recognised as the leading magazine worldwide. Boxing News provides unrivalled access and analysis of the stories and features that transcend the sport. Read by top fighters, industry professionals and boxing enthusiasts, we provide access to unrivalled stats, analysis and hard-hitting opinion from the sport's top journalists.
---
13. The Ring
The Ring is an American boxing magazine that was first published in 1922 as a boxing and wrestling magazine. As the sporting legitimacy of professional wrestling came more into question, The Ring shifted to becoming exclusively a boxing-oriented publication.
The Ring delivers a full range of boxing news and statistics, analyses of major fights, and looks into the lives of the hottest boxing stars before and after every bout.
Since the first issue in 1922, The Ring has been providing fans with a full range of boxing coverage, including previews of upcoming fights, in-depth bout info, ringside reporting, and detailed profiles of the world's hottest boxers. It is the definitive source for all things boxing.
---
12. Autosport
Autosport is a global motorsport publishing brand headquartered based in Richmond, London. Established in 1950 at the same time as the origins of the Formula One World Championship, Autosport is recognized as an opinion-forming and enduring journalistic authority in the world of motor racing for almost seventy years.
---
11. Rugby World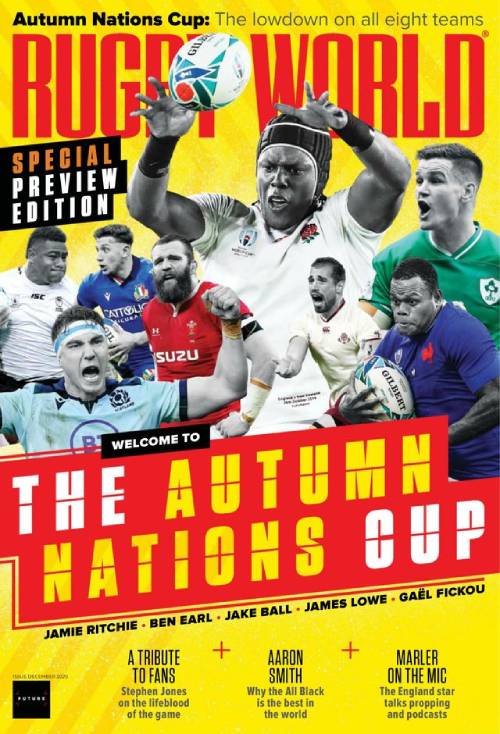 Rugby World is a monthly rugby union magazine running since October 1960. It is published monthly by TI Media and edited by Owain Jones who took over from long-standing editor Paul Morgan in January 2012.
Rugby World is the voice of global rugby and the biggest-selling rugby magazine anywhere. Through its team of respected and professional writers.
It offers unrivalled access to the players and coaches behind the thrilling clashes that define the sport of international rugby union. The magazine has four editions, one for each of the UK national teams, and delivers a comprehensive monthly package of rugby action, with hundreds of images that capture the excitement and passion that define this high-impact sport.
---
You may like this list: Top Best Selling Music Artist of 2020
---
10. Thrasher
Thrasher is a skateboarding magazine founded in January 1981 by Eric Swenson, and Fausto Vitello, and published by High Speed Productions, Inc. of San Francisco, US. The publication consists primarily of skateboard and music-related articles, photography, interviews and skatepark reviews.
Thrasher, the longest-running skateboard magzine of all time! For over 30 years, Thrasher—known as the skateboarder's Bible—has been the realest, rawest, edgiest skateboard magazine on the planet.
Each issue is packed with interviews of skate boarding's biggest stars—like Ryan Shackler, Andrew Reynolds, John Cardiel, and Tony Hawk—along with reader-submitted artwork, eye-bleeding full-color photos and sequences, spot checks, coverage of youth culture, insider industry gossip, and music features with today's hottest punk rock, hip-hop, metal, reggae, and indie artists. Thrasher is 100-percent hardcore skateboarding, and it's the only digital skate mag that matters.
---
9. Golf Digest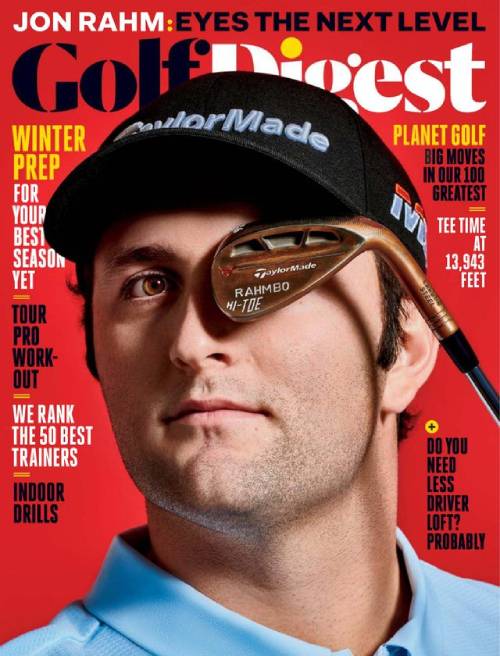 Golf Digest is a monthly golf magazine published by Discovery, Inc. under its Discovery Golf division. It is a generalist golf publication covering recreational golf and men's and women's competitive golf.
Golf Digest empowers the modern golfer, delivering monthly content on how to play, what to play and where to play. It speaks to golf enthusiasts of all abilities—from beginners to low-handicappers—helping them improve and enjoy the game more.
Each month, Golf Digest provides "how-to" articles by an unparalleled team of the game's top playing editors and teaching professionals, from Phil Mickelson, Rickie Fowler, Paula Creamer and Tom Watson to Butch Harmon, David Leadbetter, Jim McLean and Sean Foley.
Golf Digest also provides the game's most in-depth and unbiased equipment rankings—the Hot List—and is the No. 1 authority for golf course rankings.
---
8. USA Today Sports Weekly
USA Today Sports Weekly is an American sports newsmagazine that is owned by the Gannett Company. A spin-off publication to Gannett's flagship newspaper USA Today, it focuses on coverage of baseball news
The magazine was first published by the Gannett Company as USA Today Baseball Weekly, formatted as a tabloid-sized publication focusing exclusively on baseball coverage that launched on April 5, 1991, in concert with the first week of regular season play for that year's Major League Baseball season.
For its first ten years of publication, it was released on a weekly basis during the baseball season and bi-weekly during the off-season.
---
7. Tennis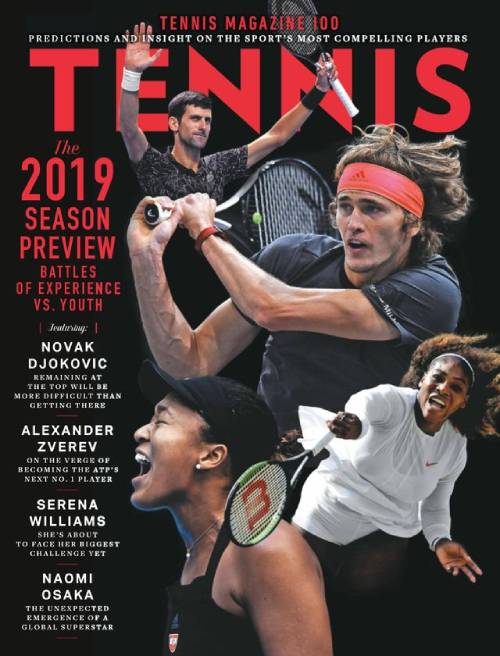 Tennis is a U.S. sports magazine devoted to the sport of tennis. The print magazine is published eight months per-year, while the magazine also operates a website, Tennis.com
By offering a comprehensive and authoritative look at one of the nation's most popular sports, Tennis Magazine is the essential lifestyle guide for the game's enthusiasts.
Every issue speaks to the passion of a readership that not only enjoys watching the world's top professionals, but also plays the game 100-plus times per year.
Whether featuring instruction tips from the sport's most renowned personalities or reviewing everything from racquets and apparel to world-class travel destinations, content reflects the lifestyle of affluent, healthy, active readers through striking photography, confident editorial and impeccable design.
---
6. Sports Illustrated
Sports Illustrated is an American sports magazine owned by Authentic Brands Group, and was first published in August 1954. It was the first magazine with circulation over one million to win the National Magazine Award for General Excellence twice.
Through emotional storytelling and award-winning photography, Sports Illustrated provides you with complete coverage of all your favorite sports, including the NFL, College Football, Baseball, College Basketball, the NBA and more.
---
You may like this list: Top 15 best websites for watching and downloading dubbed anime in 2020
---
5. Black Belt
Black Belt is an American magazine covering martial arts and combat sports. The magazine is based in Valencia, California, and is one of the oldest titles dedicated to martial arts in the United States.
World's Leading Magazine of Martial Arts. Black Belt is dedicated to both the classical and the modern martial arts. First published in 1961. It features interviews with the world's most prestigious masters and historical pieces on the philosophies of various combat styles.
The magazine also provides in-depth coverage of mixed martial arts, reality-based self-defense, Bruce Lee, weapons defense, cutting-edge training methods, fight films and industry trends.
World's Leading Magazine of Martial Arts. Black Belt is dedicated to both the classical and the modern martial arts. First published in 1961, it features interviews with the world's most prestigious masters and historical pieces on the philosophies of various combat styles. The magazine also provides in-depth coverage of mixed martial arts, reality-based self-defense, Bruce Lee, weapons defense, cutting-edge training methods, fight films and industry trends.
World's Leading Magazine of Martial Arts. Black Belt is dedicated to both the classical and the modern martial arts. First published in 1961, it features interviews with the world's most prestigious masters and historical pieces on the philosophies of various combat styles.
The magazine also provides in-depth coverage of mixed martial arts, reality-based self-defense, Bruce Lee, weapons defense, cutting-edge training methods, fight films and industry trends.
---
4. Yachting World
Yachting World is a monthly English language magazine published since 1894. Owned by TI Media, it features articles on sailing and yachting, specializing in ocean and offshore cruising and racing events and techniques.
Yachting World is world's leading international yachting magazine. From ocean racing and blue water cruising to the most glamorous super-yachts, Yachting World has the very best in nautical writing and stunning photography, with up-to-the-minute technical reports, race analysis, new boat tests and much more.
---
3. Runner's World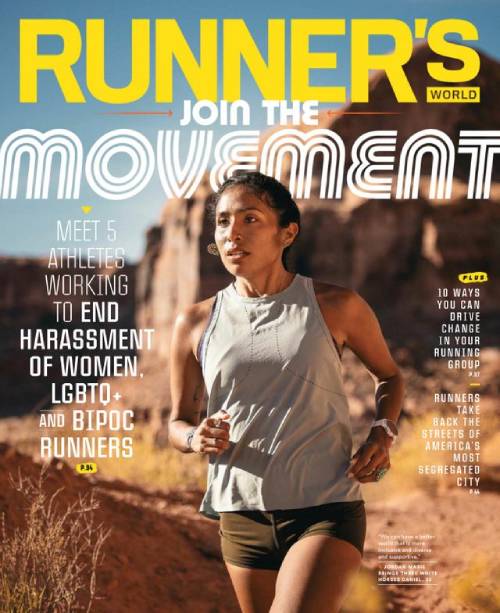 Runner's World is a globally circulated monthly magazine for runners of all skills sets, published by Hearst in Easton, Pennsylvania, in the United States.
The Essential Guide for Everyone Who Runs – men and women, from beginners to hard-core marathoners. Runner's World provides readers with the authoritative information they need to pursue their personal goals, the inspiration they crave, and an authentic sense of community they won't find anywhere else.
This magazine if filled with motivation and inspiration. You can learn a lot of things. An that is the reason of having this magazine of the number 3 in the best sports magazine of 2020.
---
2. Slam
Slam is an American basketball magazine in circulation since 1994. Slam was launched in 1994 as a basketball magazine that combined the sport with hip hop culture at a time when the genre was becoming increasingly popular.
It was founded by publisher Dennis Page at Harris Publications, and he hired Cory Johnson to be the first Editor in Chief. This magazine is one of my favorite sports magazine in 2020.
---
1. The Hockey News
The Hockey News (THN) is a Canadian-based ice hockey magazine. The Hockey News was founded in 1947 by Ken McKenzie and Will Côté and has since become the most recognized hockey publication in North America. The magazine has a readership of 225,000 people per issue, while the magazine's website counts two million total readers.
It is the top-selling hockey magazine in North America and is available through subscription in North America and digitally to the rest of the world. The Hockey News is also available at many newsstands in North America. A total of 30 million active users of this webiste have that's one of the reason for it's 1st position in the best sports magazines of 2020 list.
---
Conclusion
So, readers these were the best sports magazine in the world. There are lot more magazine. However, I have covered most of the big and renowned magazines. This is a part one of the top best sports magazines. Which I am going to come with another list. For with saying that have a good and safe day. A quick list of all 25 sports magazines mentioned in table which are as follows.
| | |
| --- | --- |
| 1. | The Hockey News |
| 2. | Slam |
| 3. | Runner's World |
| 4. | Yachting World |
| 5. | Black Belt |
| 6. | Sports Illustrated |
| 7. | Tennis |
| 8. | USA Today Sports Weekly |
| 9. | Golf Digest |
| 10. | Thrasher |
| 11. | Rugby World |
| 12. | Autosport |
| 13. | The Ring |
| 14. | Boxing News |
| 15. | Golf Monthly |
| 16. | The Cricketer |
| 17. | GP Racing |
| 18. | Hoop |
| 19. | Outside |
| 20. | Racer |
| 21. | Cycling Plus |
| 22. | The Fight Magazine |
| 23. | 11 Freunde |
| 24. | Basketball Times |
| 25. | Pro Football Weekly |
| | |
| | |
| . | |
| | |
| | |